Skip to Content
Making a Difference Through Eco-Responsibility
The Parlour Salon understands our responsibility to sustaining our planet. That's why we're a member of Green Circle Salons, a company helping salons implement simple but effective green strategies to tackle the many challenges the beauty industry poses on the environment. We know our contributions will help take our industry in a new direction by setting exceptional standards of environmental accountability. Through our alignment with Green Circle Salons, we can now improve the beauty of our clients and the planet at the same time. The Parlour Salon is proud of this partnership, and we take pride in providing peace of mind knowing our salon takes the most meaningful steps – now more than ever – to keep our communities safe and healthy.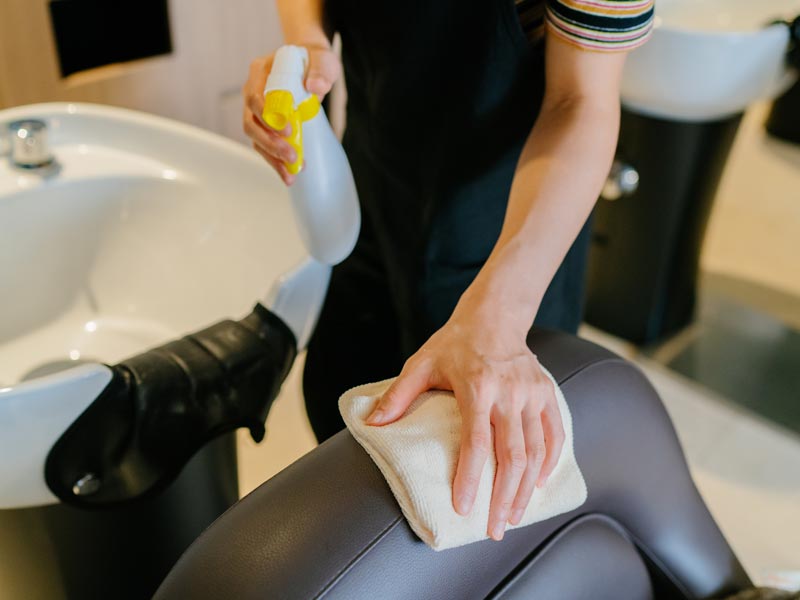 Our Choices Impact Our Clients and Our Communities
Our mission is not just to be an industry leader but also a leader in our communities. Our duty to our clients and our environment is to take even the most minor steps to transform the beauty industry. We pay special attention to all parts of the salon experience – from recycling, energy, lighting, water, and cleaning products, to repurposing hair – to make the green conversion possible and sustainable. Our goal is to usher the beauty industry into a more sustainable future by setting the global standard.
GCS Works With Best-of-Class Green Product and Service Providers
Green Circle Salons believes in creating beauty, not waste. The beauty industry sends 877 pounds of waste to the landfill every minute. We're here to change that by finding green strategies to recycle and repurpose up to 95% of salons' beauty waste, including hair clippings, used foils, color tubes, excess hair color, and more. We are proud to have over 16,000 members across North America who are making an impact – one bag of beauty waste at a time. Our choices impact our clients and our communities. At GCS, we've been positively impacting the environment and the beauty industry since 2009.
Book Your Appointment Today